Albany CrossFit – Albany CrossFit: WOD – (Be)tter
🇺🇸 A HERO'S STORY
This Firefighter Hero WOD is dedicated to Christopher Sullivan, FDNY, Ladder 111, who was killed on September 11, 2001.
Christopher Paul Sullivan, 39, of North Massapequa, was a New York City Fire Department lieutenant assigned to Ladder 111 in Brooklyn. He was last seen heading toward the south tower with four of his men. All died when the building collapsed, said his wife, Dolores Sullivan. His remains were not recovered, only the front piece of his helmet.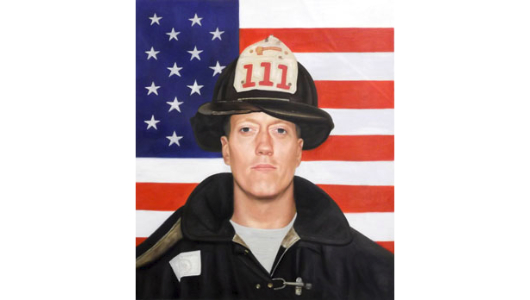 🎖 HERO WOD
Christopher Sullivan (Time)
3 Rounds of:

1 Squat Snatch (115/85)

2 Squat Cleans (115/85)

3 Hang Cleans (115/85)

4 Power Snatches (115/85)

1 Rope Climb (No Jump) (15')
🔹 SQUATTING: Modify Squatting movements to Power + Overhead or Front Squat.
🔹 WEIGHT: Reduce to do reps for each exercise w/o missing or dropping.
🔹 ROPE CLIMBS: Climb to 10' or 12'. 3 Get-Ups with slow descent.