Albany CrossFit – Albany CrossFit: WOD – (Be)tter
Skills Practice
Metcon (No Measure)
3 Sets of:

:20 Scap Pull-Ups

Rest :10

:20 Alternating Reverse Lunges in Place

Rest :10
Then,

3 Sets of:

:30 Kip Swing Practice

Rest :15

:30 Alternating Jumping Lunges

Rest :15
Conditioning
20 Min. Time Cap.
Erin (Time)
5 Rounds:

15 Dumbbell Split Cleans (40/25 per hand)

21 Pull-Ups
[Scale 1]:

5 Rounds:

12 Dumbbell Split Cleans (35/20 per hand)

15 Pull-Ups
[Scale 2]:

5 Rounds:

10 Dumbbell Split Cleans (20/15 per hand)

12 Barbell Pull-Ups
Canadian Army Master Corporal Erin Doyle, 32, was killed in a firefight August 11th, 2008 in the Panjwaii District, Kandahar Province, Afghanistan. He is survived by his wife Nicole and his daughter Zarine.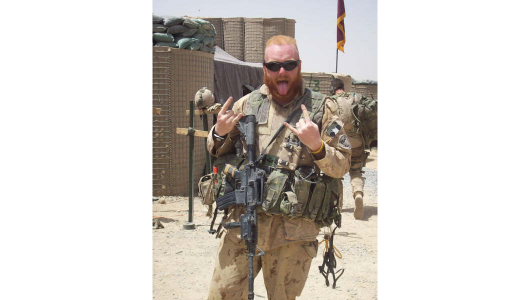 ROMWOD & CHILL
Hold the following poses and stretches for the specified times.
Focus on your breathing and relax.
2 Min. Thread the Needle Pose / Side

1 Min. LAX Ball in Forearm / Side